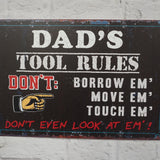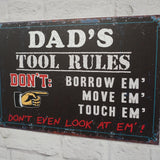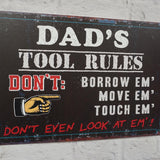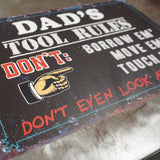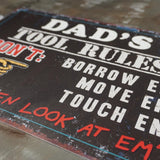 DON'T EVEN LOOK AT EM'!
Caution: These signs are so epic, they might cause a serious case of "toolman" envy! Brace yourself for the ultimate dream decor that will make every dad's heart skip a beat. And guess what? Father's Day is just around the corner, so don't you dare miss out on your chance to snag one of these bad boys!
High Quality: Made from High-Quality 16 Gauge American Steel
Durability: Outdoor or Indoor Use
Made In The USA: Located in Nashville, TN.
Sizes: 12" x 8", 18" x 10, 24" x 12", 36" x 20"
LIMITED (IN STOCK) RUN FOR FATHER'S DAY

Guaranteed Father's Day delivery ends on 6/12/23
+FREE Stainless Steel Pin-Up Art Bottle Opener ($14.95 value) included with every purchase!