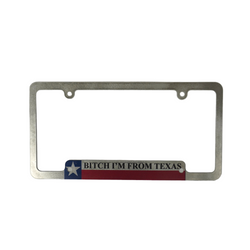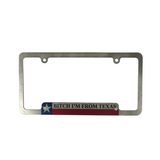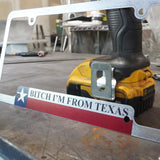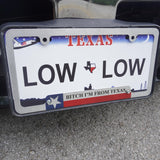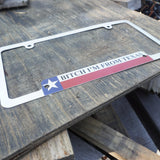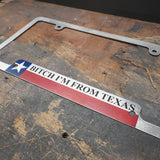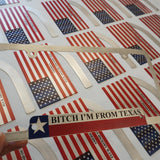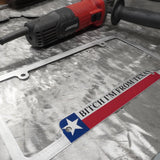 B*tch I'm From Texas License Plate Frame

DONE.

Y'all know the deal in Texas - gotta have a FRONT and BACK license plate to hit the road! So, we cooked up a frame for your vehicle that rocks the legendary Texas colors and catchy music lyric B... I'm From Texas
Dimensions: 12" x 6"

Material: High-quality American aluminum

Suitable for all-day outdoor use


Proudly made in the USA!

Locally crafted and shipped from Nashville, TN.