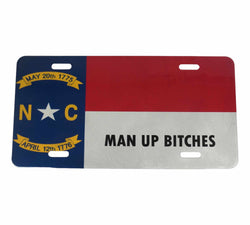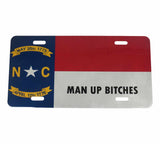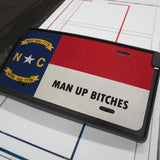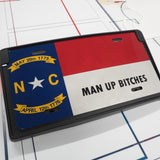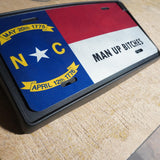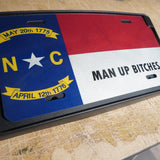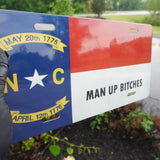 N.C. Flag Man Up B*tches License Plate
Get ready to unleash your patriotism and show off your love for North Carolina with our N.C. Flag Man Up B*tches License Plate! Using cutting-edge CNC fiber laser technology, we've created a stunning design featuring vibrant red, yellow, white, and blue UV printing. The powder-coated base guarantees durability, making this license plate perfect for any outdoor adventure. Whether it's for yourself or as a gift, this license plate proudly represents your N.C. pride wherever you go. Grab yours now and hit the road in style!

Dimensions: 12" x 6"

Material: 16 gauge American aluminum

Suitable for all-day outdoor use


Proudly made in the USA!

Locally crafted and shipped from Nashville, TN.